In June 2016, Small Steps Reading Clubs were established in Bubutu, Uganda, to provide vital supplementary literacy training for children in the primary grades in rural Uganda, where overwhelmed government schools fail to prepare students for the mandatory national exam necessary for admittance to high school. This has led to a high rate of dropouts, teen parents, and the eventual vicious cycle of poverty and ignorance. In fact, 7 out of 10 children in Uganda who begin grade one will not complete their primary education, let alone go on to high school (USAID). It has been 10 years since any child from the Mt. Elgon region has proceeded to high school.
Small Steps fosters independent reading, while bolstering reading skills and comprehension. Recently, the students from the first club at the Sibembe Primary School, who at the start of the club could not read a full sentence, were volunteering to read publicly before their peers within 6 months. Additionally, these impoverished children are given an additional healthy snack or small meal to supplement their nutritional needs.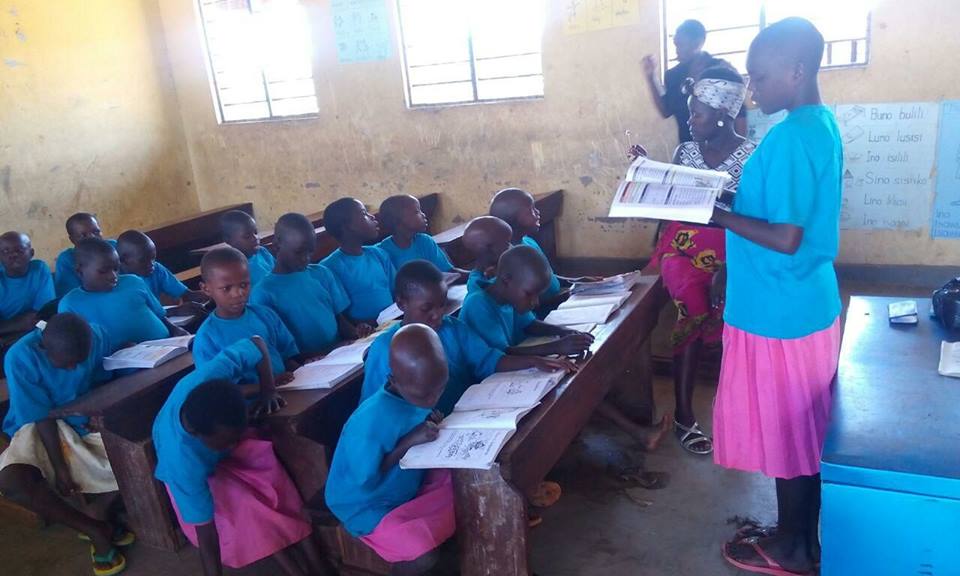 Small Steps Reading Clubs allow students to become confident readers through access to books, time to read, and share in the joy of reading with their peers.
Two new clubs are being established at Bukhabusi and Buwashu Primary Schools, and an organized sports component (soccer for boys, net ball for girls) is being added to the clubs.